The impressive properties of our spiral PREXTHAN cables can be further optimized with ALMI PA pipes. Furthermore, the PA pipes also allow non-turning cables to spiral. To this end, the cable is simply fed into the PA pipe and turned. The result is a spiral that not only offers increased stability but also improved reset force.
The PA pipe also increases the external diameter of the spiral while retaining good reset force. What's more, cables in PA pipes can be used in blocks up to 10 times longer.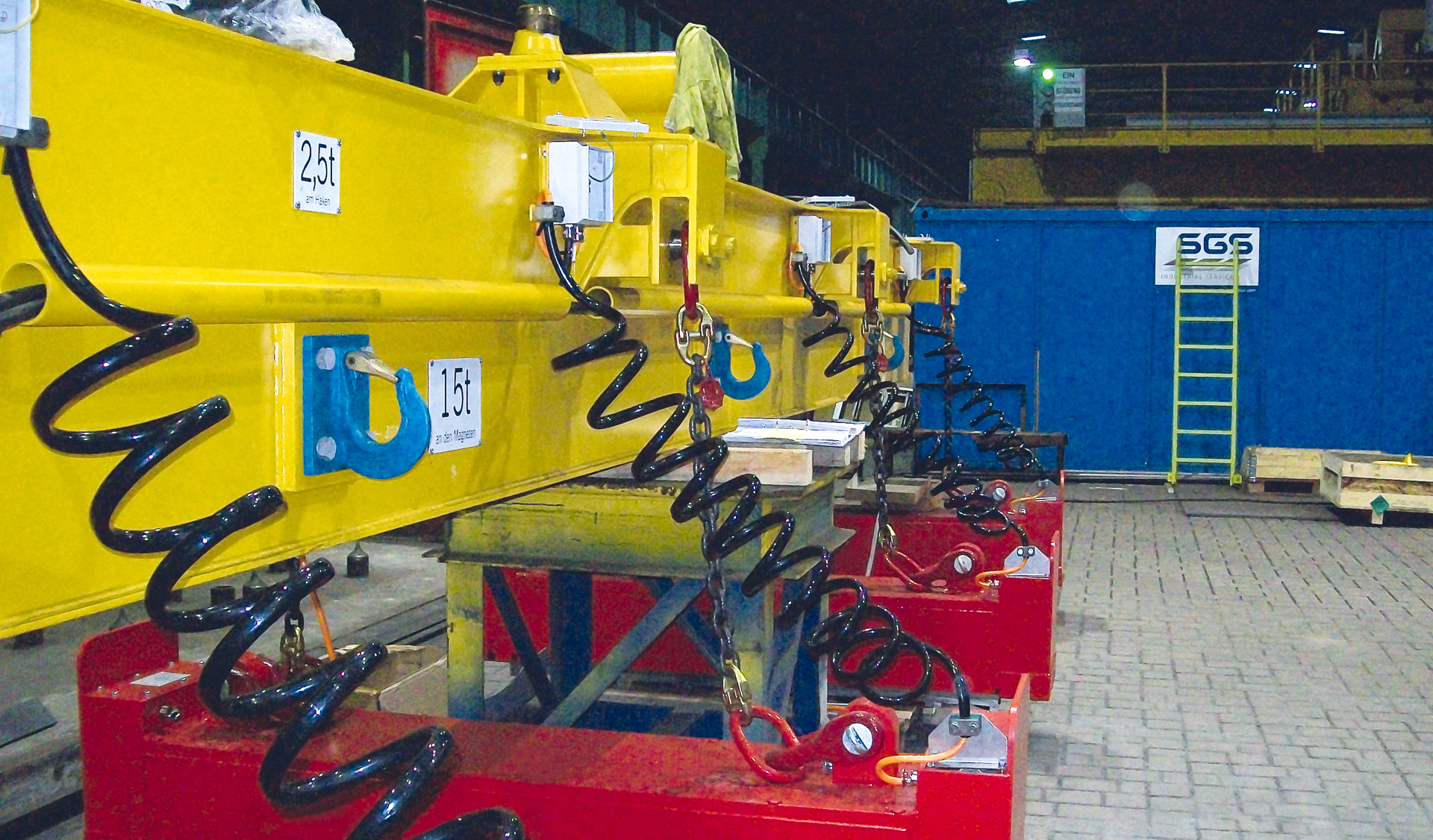 The image shows a typical application for our ALMI PA pipe. They're used as magnetic connecting cables and are used in adjustment work in mills and steel works, handling and lifting machinery and in painting lines.
PA pipes from our range of products