Highly flexible – for dynamic applications
Our drag chain cables are designed for very high alternating bending stresses for a wide range of applications in industry.
Our cables for drag chain applications are characterized, among other things, by a very high life expectancy with the smallest possible bending radius.
Our PREXTHAN, XFLEX and HAFL drag chain cables are VDE tested and can also be supplied with UL and CSA approval on request.
Our cables also withstand multi-shift operation with high travel speeds and very high bending stresses.
The choice of suitable cables always has a lasting effect on the service life expectancy of the machine technology.
ALMI cables are not only extremely temperature-resistant, they can also be designed to be highly flexible, mechanically strong and safe in handling aggressive media.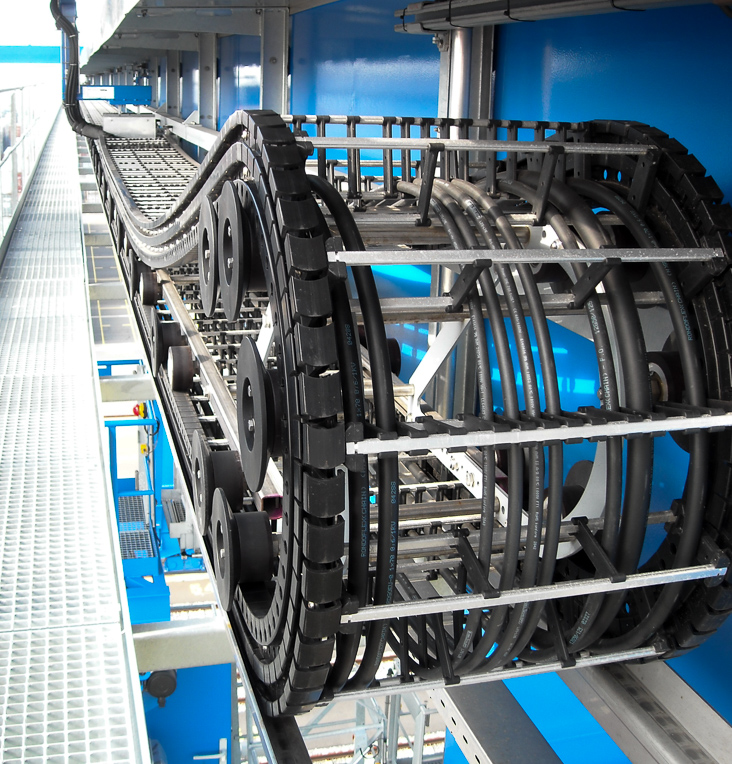 Consulting
We will be happy to help you find the right product or develop a cable optimized for your application in partnership with you.