ALMI HY-S protective caps protect motors and drive units from flames, flying sparks and aggressive media such as casting dust.
In collaboration with maintenance experts, ALMI has been able to develop an optimized protective cap. Under the premise of "maximum prevention and maximum safety", this new IdurTherm ALMI-TEX cap is a simple yet effective solution for motor and cable protection problems in industrial processes. Compared to standard metal caps, they are sure to impress with plenty of benefits and a longer service life.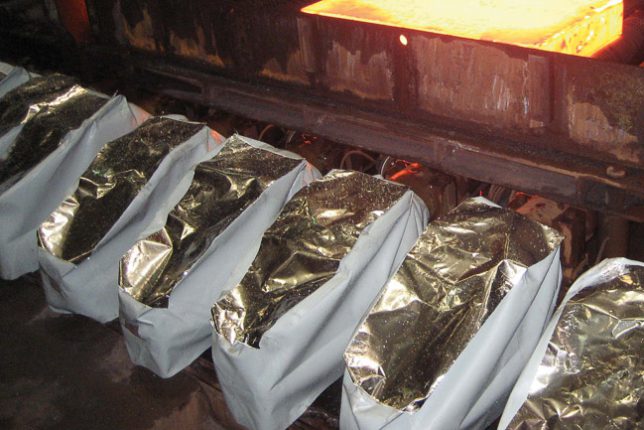 Attributes
Resistance Factor
| | |
| --- | --- |
| Chemicals, solvents | Very suitable |
| Oils, fats | Very suitable |
| Abrasion-resistant | Not specified |
More features
Easy handling when installing and removing
Flexibility in terms of size, application conditions
No risk of injury thanks to better surface structure compared to metal caps
Protects from moisture
Resistant to radiation heat thanks to ALMI-TEX
Corrosion-resistant
Not an electrical conductor
Minimizes downtime thanks to earthing
Typical Applications
Iron and steel industry, foundries, aluminum industry, glass and ceramics industry
Design
Can be customized to meet customer requirements
The product description reflects the general Alfred Michels GmbH & Co. KG product range. Further custom productions are possible: depending on the design (wire count x cross section), various applications are available ex warehouse, new productions from 100m.
Possible applications should be clarified on a case-by-case basis. Just get in touch. We'd be happy to advise you.