The ALMI GL/SI MEDIUM sheet (medium version) protects construction components, motors, terminal boxes and distributor cabinets and more from aggressive water, such as in cooling zones. It has good resistance to oil and chemicals at low mechanical robustness.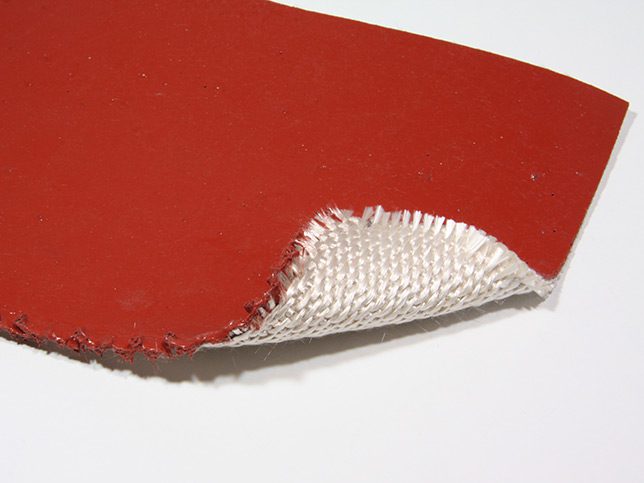 Material
Inner coating: Fiberglass, woven
Exterior coating: Silicone (medium version)
Coating color: grey
Dimensions
Thickness approx. 1,6mm
Density approx. 2.000 g/m²
Attributes
Heat & Cold Factor
| | |
| --- | --- |
| Cold-resistant & temperature-resistant | -55° C to +260° C |
| Temperature peak | +1600° C |
Resistance Factor
| | |
| --- | --- |
| Chemicals, solvents | Very suitable |
| Oils, fats | Well suited |
| Abrasion-resistant | Not specified |
More features
Self-extinguishing and non-flammable
Typical Applications
Design
Can be customized to meet customer requirements
Options
Also available as tubing and made into cuffs as well as in light (from the roll) and HD (heavy)
The product description reflects the general Alfred Michels GmbH & Co. KG product range. Further custom productions are possible: depending on the design (wire count x cross section), various applications are available ex warehouse, new productions from 100m.
Possible applications should be clarified on a case-by-case basis. Just get in touch. We'd be happy to advise you.